Hős
.
Szerencsevadász
.
Ritka
.
Karakter - Pilot.
Points: 7/10. Health: 7.
After you activate this character, you may turn one of your droid or podracer dice to any side.
"I've built a racer. It's the fastest ever!"
Cristi Balanescu
Way of the Force #88.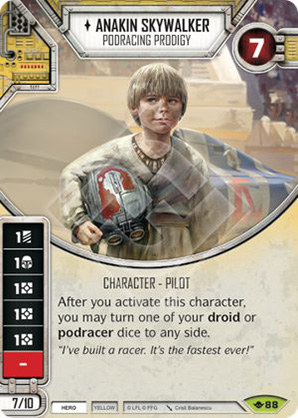 No review yet for this card.