Gonosz
.
Szerencsevadász
.
Kezdőcsomag
.
Karakter - Bounty Hunter.
Points: 12/16. Health: 11.
- Deal damage to a character equal to the value showing on a die (yours or an opponent's).
"Don't get in my way."
Darren Tan
Legacies #19.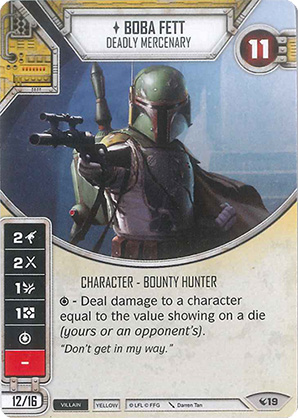 Reviews will be enabled for this card when it is officially released.